We Met in September
Ned Ellion has it all. He's at the top of the business world. He has family and friends he cherishes, and a beautiful wife he adores. He lives the literal lifestyle of the rich and famous. Little does he know that catastrophe lurks right around the corner, and his life and all he holds dear will be threatened and tested again and again.
We Met in September is a riveting story of love, loss and hope chronicling the rise to success and disappearance of international sailing magnet Ned Ellion.
As her world spins out of control, Kathryn Chambers Ellion embarks on a frantic search for her missing husband, answers to impossible questions, and the touch of magic that only true love can inspire.
Learn More
Buy Now
Return to Top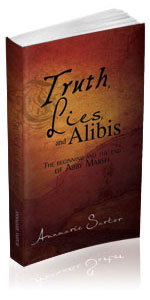 Truth, Lies, and Alibis - Book One
The beginning and the end of Abby Marsh
Privileged only child of a powerful U.S. diplomat, Abigail "Abby" Alexis Marsh led a charmed life, growing up in the lap of luxury. Independent, beautiful and intelligent, Abby was the beneficiary of the finest education, and unique training in languages and ancient martial arts.
Just as she is about to embark on the most exciting phase of her life...
Learn More
Buy Now
Return to Top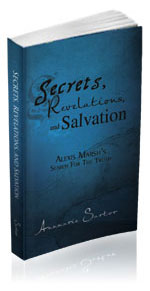 Secrets, Revelations, and Salvation - Book Two
Alexis Marsh's Search for the Truth
As her journey continues, Alexis (Abby) Marsh uncovers the mysteries that surround her life – large sums of money, real estate holdings and companies left to her by her father. She also learns a shocking truth about the mother she never knew and the rare cancer that took her away...
Learn More
Buy Now
Return to Top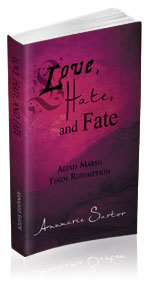 Love, Hate, and Fate - Book Three
Alexis Marsh Finds Redemption
Alexis Marsh has been on her own for nearly two years after her relationship with Damon crumbled. Constantly changing her location and identity, she reunites with her past to attempt to flush out a killer and build a future.
The question is will she and those important to her survive the truths that have been buried for decades...
Learn More
Buy Now
Return to Top