Annmarie Bio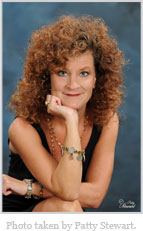 Annmarie Sartor grew up in southern Louisiana in a large and loving family. The youngest of five children, she is a self-proclaimed tomboy who most often played outside – hunting, fishing and taking advantage of the natural resources found in the Sportsmen's Paradise.
Annmarie moved to northern Louisiana after high school and graduated from Northeast Louisiana University (now the University of Louisiana at Monroe) with a bachelor's degree in journalism and public relations.
In 1993, Annmarie married her best friend and today they share a home in Monroe with their canine children.
Annmarie works in corporate communications for a Fortune 500 company and devotes much of her spare time and energy to non-profit endeavors in her local community, her love of gardening and the outdoors, and of course her dogs.